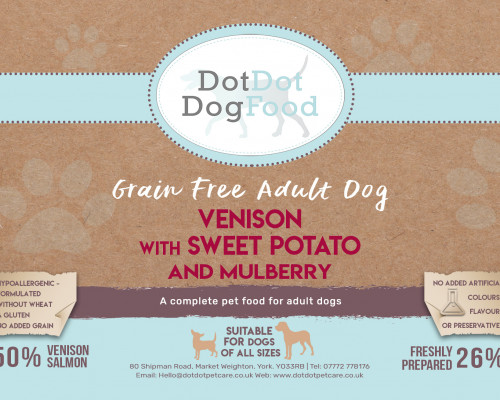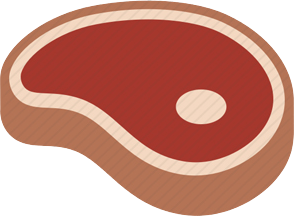 26%Venison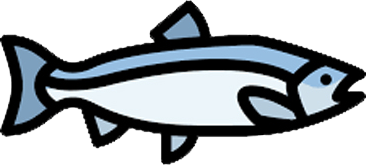 24%Salmon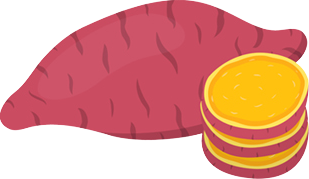 27%Mulberry & Sweet Potato
Venison, Mulberry and Sweet Potato
£26.99 - £45.99
Minimum 50% Venison & Salmon -of which 26% is freshly prepared, human grade meat/fish.
Venison is protein-rich and nutritionally wholesome. It is a great source of iron and Vitamin B (inc. B6 & B12)
Mulberry is rich in iron and vitamin C, an antioxidant, which can help support the immune system.
No added Grains - this recipe is hypoallergenic, so suitable for those with grain intolerance/sensitivity.
Added Omega 3 - to support healthy skin & coat.
Pre-biotics MOS & FOS which will help promote the growth of healthy gut bacteria and aid digestion.
No artificial colours or preservatives.
Approx Kibble size; 14mm wide, 5mm deep.
All dogs are different and the guidelines should be adapted to take into account breed, age, temperament and activity level of the individual dog. When changing food over please allow a 2 week period to transition. Always ensure a fresh. clean water supply is available.
| Expected Weight Of Dog | Adult |
| --- | --- |
| 1-5kg | 25-85g |
| 5-10 kg | 85-145g |
| 10-20 kg | 145-240g |
| 20-30 kg | 240-330g |
| 30-40 kg | 330-410g |
| 40+ kg | 410+g |